In the context of increasing climate change, the consequences of stormwater on the environment are even greater than ever. Therefore, it is imperative to find and promote solutions adapted to this issue. At Next Stormwater Solutions, we develop and manufacture high quality products for stormwater management. Due to our expertise and multidisciplinary team's members, we provide our clients with innovative solutions adapted to new government standards.
During precipitation, the water entrains sediments to which are attached pollutants that adversely affect the quality of lakes and rivers, and therefore adversely affect the quality of drinking water sources. Controlling the water level is also an important element to take into consideration since it serves to prevent sewer overflows or even overloading of municipal networks. Our services focus on design, technical support, manufacture, support during installation as well as periodic monitoring for processing units.
For more information, visit the
full Nextstorm website by

clicking here

.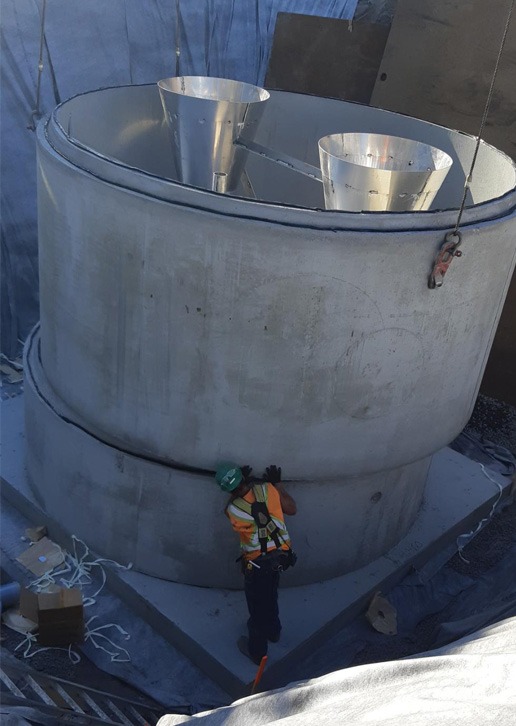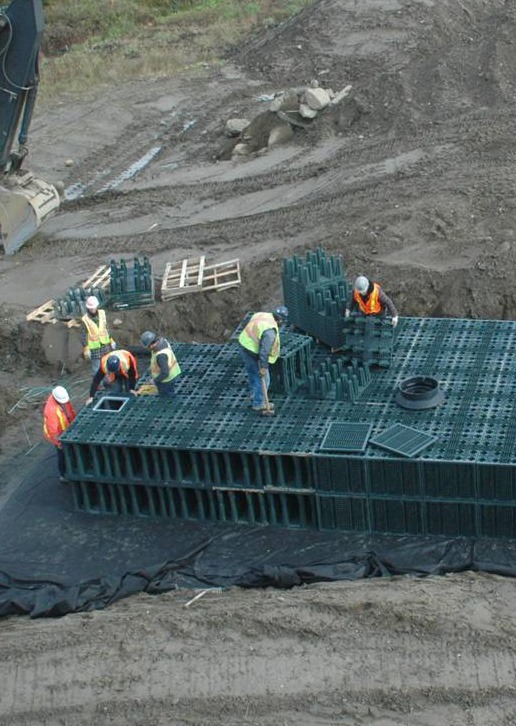 Stormwater market technology help center
Engineering, design and conception services
Installation, inspection and maintenance of treatment units
Research and development of new technologies for stormwater management
Water infiltration control products:
Permeable pavement, permeable sumps, draining trenchs, rain gardens, etc.
SDD3 hydrodynamic separator: high-performance treatment equipment that removes and retains suspended sediment from stormwater
Retention pond: underground system used to store stormwater during heavy precipitation in order to control the volume of water discharged into the main network. Click here to see a installation video for a Rigofill system.
Hydraulic brakes / valves